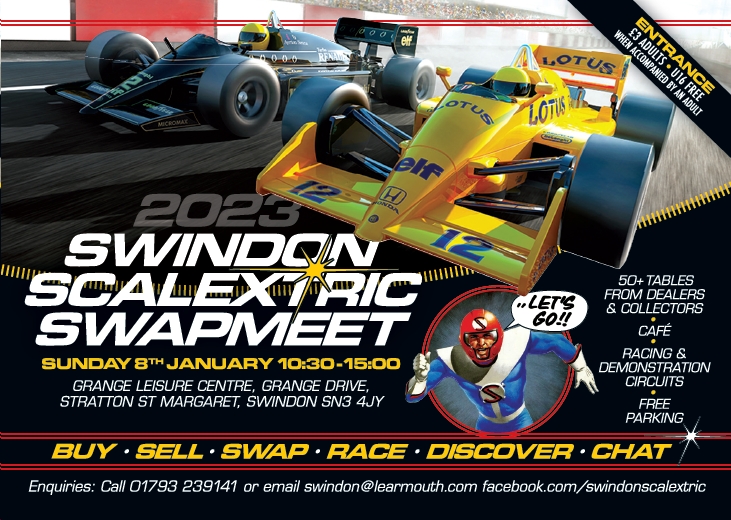 I have been involved with Scalextric for 30 years as both a collector and trader. This web site used to host the Westwood Models on-line shop but I closed that business in 2007. These days I am back to being just a collector. I still attend most slot car swapmeets in the UK and I run my own annual event in Swindon on the first or second Sunday of the new year.
You can find further details of Swindon Scalextric Swapmeet from the flyer on this page (click to open in new window) or go to the Facebook page by hitting the button below.
Swindon Scalextric Swapmeet Facebook Page
Are you thinking of selling your Scalextric collection?
I am always interested in acquiring your unwanted Scalextric. The decision to sell may well be a big one for you and may also be happening in difficult circumstances. Please rest assured I am both sympathetic and discrete. We can talk by phone, email or in person. I can usually value from lists or photos or you may prefer me to visit so I can fully assess what you have. There is no obligation to sell at any stage. Please email me in the first instance - swindon@learmouth.com
---